THE FILM: TRAILER
ABOUT THE FILM
"You Have the Right to an Attorney" documents Matt and Scott, public defenders at the reputable defense firm The Bronx Defenders. Young and idealistic, Matt and Scott struggle on a daily basis to serve a never-ending tide of court-bound clients while hoping that their work might affect broader change in a system they consider broken.

In the South Bronx, a community known for high arrest and poverty rates, public defenders often have more than 100 open case files, each file representing a person in need. The attorneys must make difficult decisions about which clients to help first and which ones must wait, knowing that postponed cases could result in a lost job, eviction from home, or even deportation for a client.

The attorneys at The Bronx Defenders cut against the stereotype of the lazy, under-trained Public Defender. They hope to affect real change. They must negotiate everyday between clients' needs and the larger crusade against injustice, at times advising clients to plead guilty despite claims of innocence, to settle the case instead of fighting the charge.

The daily compromises and the endless flow of new clients weigh heavy on Matt and Scott. They feel guilt for not doing enough for their clients, and frustration at the futility of fighting a flawed system. "You Have the Right to an Attorney" watches their attempt to persevere, one case at a time.


FESTIVALS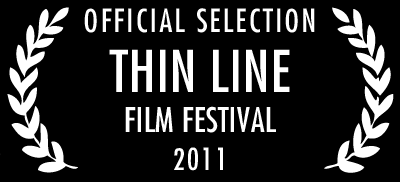 SCREENINGS
2011
• Dec. 3rd. Nevada Film Festival. Las Vegas. NV
• Nov. 21st. Independent Film Quarterly Festival. NYC.
• Nov. 17th. St. Louis Film Festival. St. Louis, MO.
• Nov. 12th. Red Rock Film Festival. Zion Canyon, UT.
• Nov. 4th-6th. Starz Denver Film Festival. Denver, CO.
• Nov. 5th. DOC NYC. NYC.
• Oct. 15th & 17th. Hamptons International Film Fest. NY.
• Oct. 14th. Unspoken Human Rights Film Festival, Utica, NY.
• Oct. 13th. Chagrin Documentary Film Fest. Chagrin Falls, OH.
• Oct. 8th. Louisville International Film Fest. Louisville, KY.
• Oct. 3rd. Raindance Film Festival. London, UK.
• Sept. 23rd & 24th. Willifest.
• Sept. 23rd & 24th. Woodstock Film Festival. Woodstock, NY.
• Sept. 23rd. NYC Shorts Film Festival @ 92YTribeca. NYC.
• July 9. Bronx International Film Festival. NYC.
• June 28. ReRun Gastropub Theater. NYC.
• June 16. Northside DIY Film Festival. NYC.
THE FILMMAKERS

Matt Bockelman
Director/Cinematographer
Matt is a New York-based cinematographer and director. His most recent projects include The Unofficial House Band, about a music and arts program at Sing Sing Prison (commissioned by Rehabilitation Through The Arts), Communitas, an experimental documentary about theater director Richard Schechner's famed performance workshop, and Meet the Gardeners, a series profiling the employees of Madison Square Garden. Matt founded Fly's Eye Films in 2010 with the goal of creating substantive documentaries, objectively rendered and with a strong visual aesthetic. He started production on You Have The Right To An Attorney after receiving a 2011 Cinereach Film Fellowship.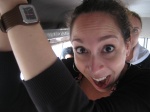 Lisa Levey
Producer
Lisa is a Brooklyn-based producer and director with extensive experience in long and short-form documentaries. She has produced pieces for clients such as A&E, ESPN, NBA Entertainment, PBS, FUSE, NBC, FOX Sports, MTV, TLC, and Bravo. She worked on several documentary specials for ESPN, including the Emmy Award-winning "Cinderella Man: The James J. Braddock Story," "ESPN Ultimate NASCAR," and the Emmy-nominated "Unsettled Scores." She was Series Producer of the Emmy-nominated documentary series "Amazing Sports Stories" for Fox Sports Net. In 2006 Lisa founded L-Train Films, which has produced several projects for MTV and MTV2.
Max Cantor
Editor
Max is a recent graduate of Elon University with a degree in Cinema. At Elon, he helped produce, write, and host the Elon Phoenix Weekly, a weekly recap of Elon athletics that aired regionally on ESPN-2. He was honored with the Elon Excellence in Cinema Award, and his short films and fiction writing have earned him numerous accolades and awards. In addition to editing You Have The Right To An Attorney, Max is currently directing Decomposing Charles Strouse, a documentary about the legendary Broadway composer Charles Strouse, set for release in 2012. Max is a New Hampshire native, currently living in Manhattan.
If you would like to purchase You Have a Right to an Attorney for universities, colleges, and nonprofit groups, please visit: